---
Posted by Nancy Haywood on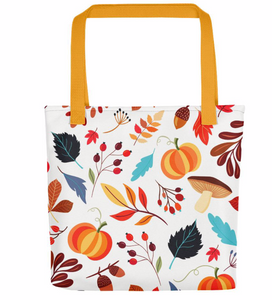 Fall is my favorite season! I love everything about it - well maybe not the allergies, but I do love the colors and flavors that come with fall. One thing I found recently that has become another favorite is this bag. It's so useful and versatile! I first started using it to carry some books to the library. Then I used it to carry my laptop and files, and then I used it to go to the market. I LOVE this bag. My 13 year old daughter even loves this bag, and I'm just going to have to get her one...
---
Posted by Nancy Haywood on
Don't worry! You don't have to have musical talent. I'm talking about being the Rockstar Shopper & Gift-Giver! It all started with trying to find something to give my mom for her birthday. What to give the person that seems to have it all, right? I wanted to give her something special and uniquely for her. One thing I know she loves more than anything are her grandkids. Since I couldn't pack them up and ship them to her, I did the next best thing. I uploaded a picture of her grandkids to be created into a pendant and the...